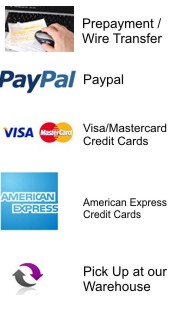 VIP Newsletter
Polycarbonat Designer Furniture - Ghost Chair Furniture
Polycarbonate furniture is the absolute top trend in design in the furniture market.

Polycarbonate furniture are available as chairs, such as Ghost Chairs or tables (Ghost Chair Tables), as well as in many other models, such as eg Polycarbonate shelves,
Side tables, cabinets, lamps and much more.

Clear polycarbonate furniture for example, there from the Ghost Chair Collection by Casa Padrino, also known as ghost chairs, as these barely visible in the space visually disappear.


Properties of polycarbonate furniture:

Crystal clear
sun resistant
very resilient
Fast break
fire resistant
water resistant

Polycarbonate is the ideal material for all the highest standards in durability and style.
Polycarbonate furniture are in great demand especially in the following areas

e.g. as

- Messeaustattung, Messemöbiliar presences for companies at national and international trade fair
Stand areas are, for example, fully equipped with polycarbonate furniture
Top design and easy handling of the Exhibition furniture possible

- Seating for weddings, corporate parties, seminars, marketing events, trade show events, celebrations, and much more.
Wherever is placed on a design-oriented upscale environment value

- Restaurant, hotel and cafe equipment

- Private and business establishment for dining room and meeting room

- Office furniture in the design studio, exhibition agencies, photographers, advertising agencies

and much more.
Designer Polycarbonate Furniture by Casa Padrino you will find here