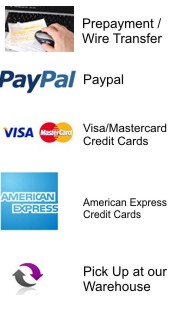 VIP Newsletter
Barockgrosshandel.de - Repro Baroque Furniture Importer
Huge selection of baroque style furniture - world wide delivery
---
---
---
---
Barockgrosshandel.de - your partner for a luxurious feel around your Home, House & Garden

The exclusive collection of Barockgrosshandel.de covers the following areas :

Living room and lounge furniture consisting of Baroque armchairs, chaise lounges , sofas , cabinets , coffee tables , sofas and more.

This collection is also ideal as hotel furniture, shop equipment , cafe & restaurant interior, boutique furniture , club facility , and much more.

Bedroom furniture consists of beds, mirror consoles , cabinets , carpets , mattresses and much more.

Dining room furniture and dining room sets in Baroque style. Antique Meets Modern , a constellation of antique styles, combined with modern elements , made ​​of real wood .
There are a wide range of baroque chairs, dining table and chair sets with variety of designs , tablecloths , accessories for the kitchen and cuisine.

Garden Furniture & Garden decoration in the Art Nouveau and Rococo design made ​​of cast metal and solid wood materials.
The range consists of garden furniture sets, garden chairs, garden tables , Art Nouveau mailboxes, Mediterranean Gartenöfen , bamboo garden benches , decorations for home and garden

Lamps, lighting & chandeliers in various designs . in shrill baroque , classic Art Nouveau Tiffany lamps and rustic style.

Immerse yourself in a world of classic designs , combined with Mediterranean luxury.